Black and Silver Shakespeare with Surcoat and matching breeches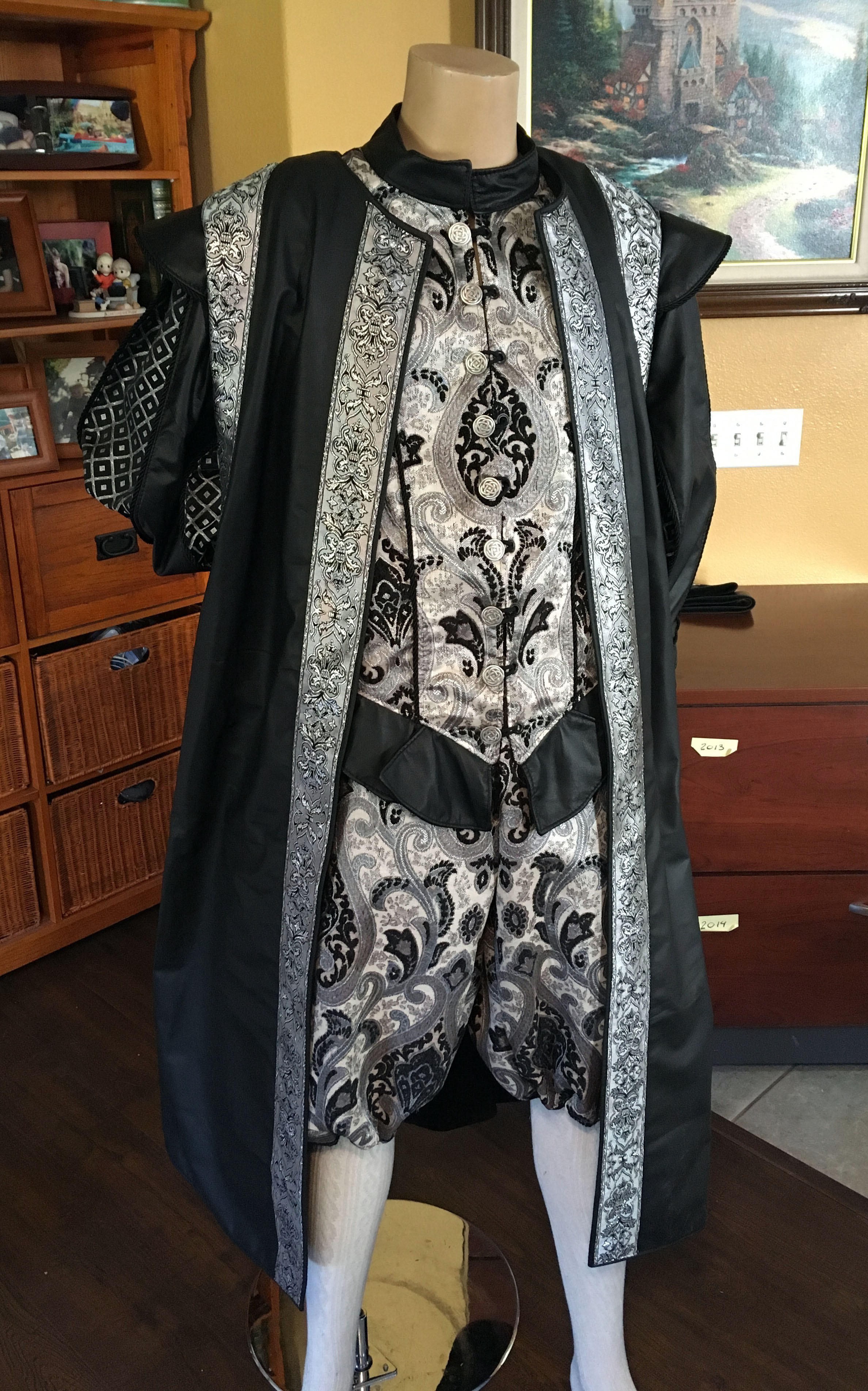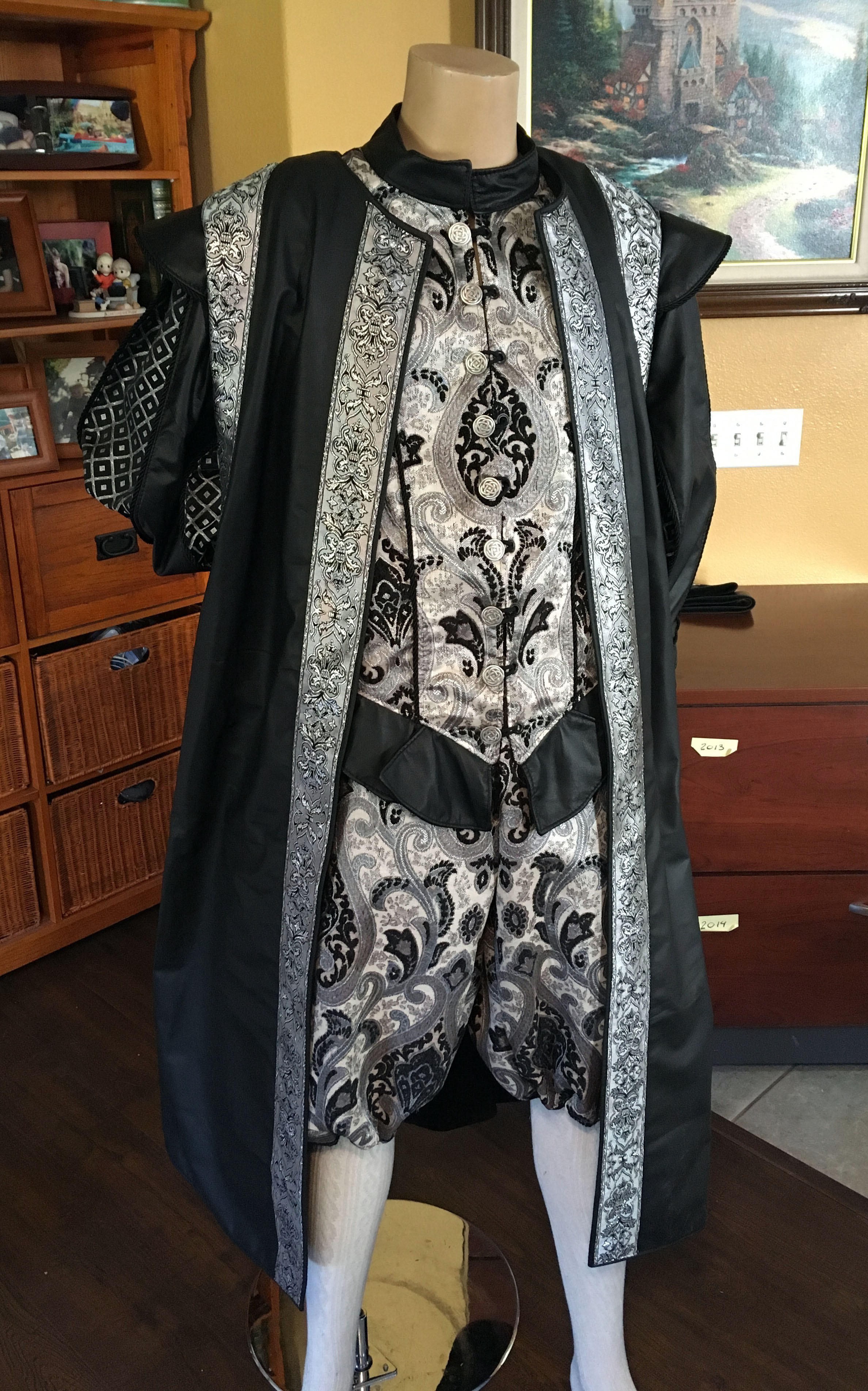 sold out
Black and Silver Shakespeare with Surcoat and matching breeches
Gorgeous Shakespeare Doublet in Silver and Black chenille brocade with black leather sleeves: black and silver diamond fabric for the sleeve insets and all seams finished with black braid cordedge.
Leather surcoat with silver and black special purchase trim from Germany.
The doublet is our standard size and is adjustable on the sides. Side panels can be purchased to increase the width. Sleeves are removable. Doublet buttons up the front. Breeches have a drawstring waistband and drawstrings at the kees. The surcoat comes with a black leather belt with silver buckle.