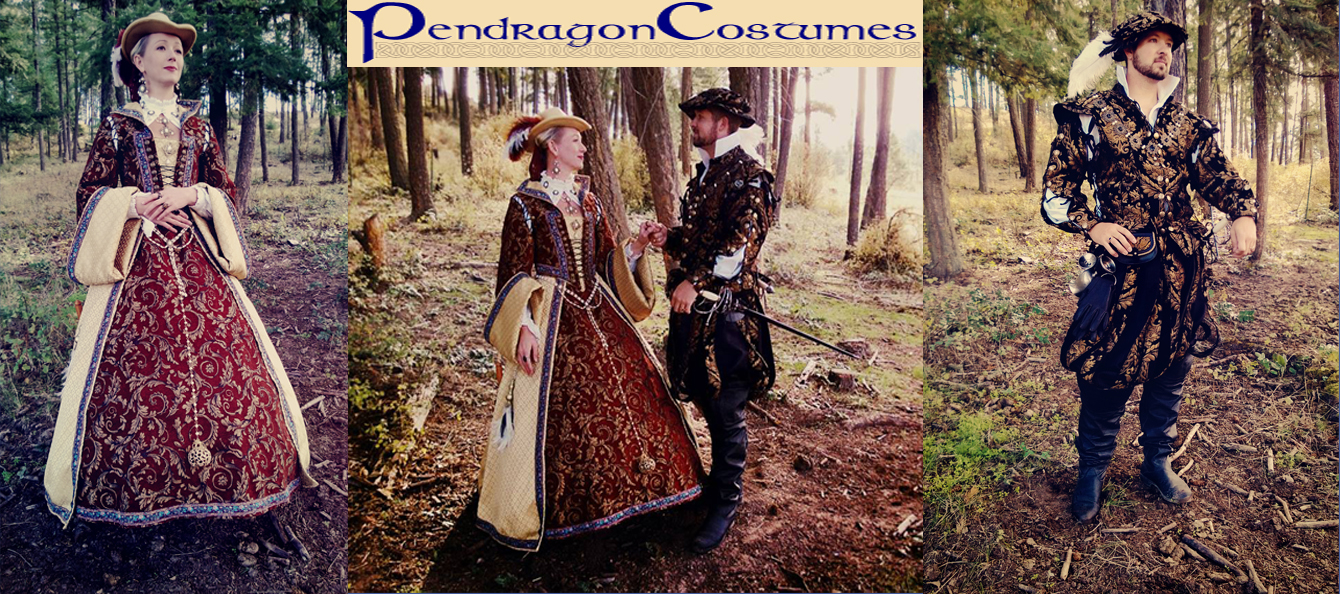 Pendragon Costumes: Renaissance
Welcome to Pendragon Costumes!
We specialize in leather and suede doublets and bodices with over 50 styles to choose from.

Each item is hand crafted in our shop in the order purchased.

For women: from the basic suede bodice to the Sea Queen outfit complete with leather frockcoat, we are sure you will find something to outfit the wench, princess or noble within yourself. Or, start with one of our 20 hand-tooled leather bodices; customize it with the color combination of your choice; add a brocade circle skirt and complete your outfit with a matching pouch.

For men: whether ye be a pirate at heart or a noble to the soul, you can find what you need here! We have hand-tooled leather doublets; extraordinary creations of brocade and leather; and even simple leather doublets ready to lend style to any character you wish to play. If you're feeling a little more rakish, we have pirate coats and full leather highwayman jackets for you to don. Complement your choice with brocade breeches or leather Venetians and don't forget your Pendragon shirt!

If you have any questions about the products, how to order, or where to find us, just click the FAQ link, or email me at nicole@pendragoncostumes.com

Thank you for visiting.

Sona siopadoireacht!